"Woofin Good" doggie biscuits
Yesterday I had two hardworking girls join me for an afternoon of baking. We were making dog biscuits to sell at a couple of fundraisers for the Autism Service Dogs of America organization. We received rave reviews from our "testers" ;-) and the dog treats have already been selling so well we made a double batch this time and will be making a triple batch next week. According to my rough count, we made about 575 of these big and little dog-bone shaped treats.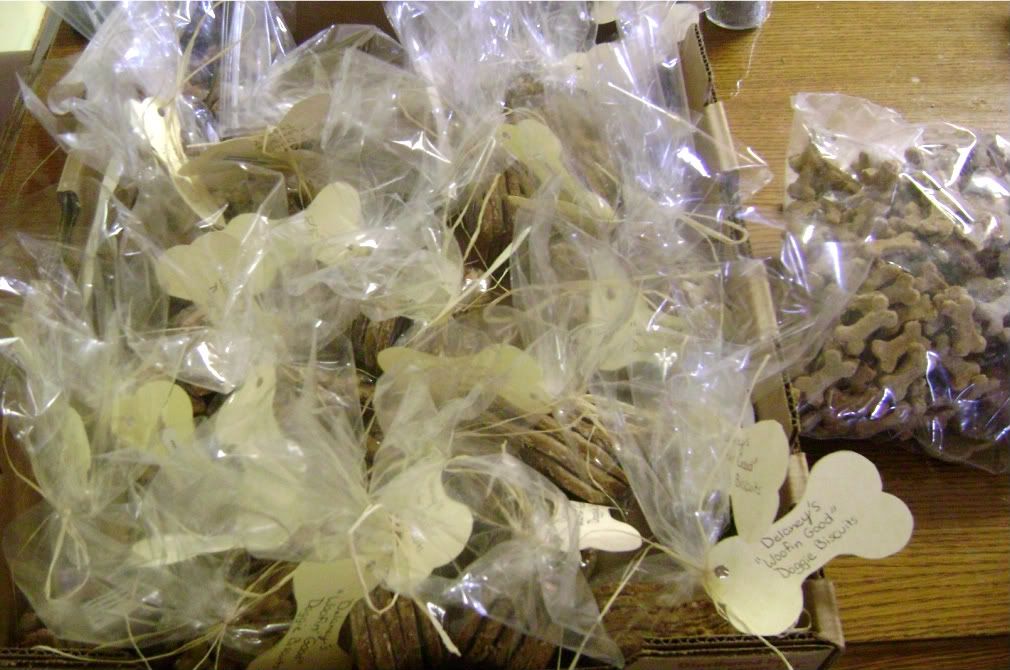 All packaged up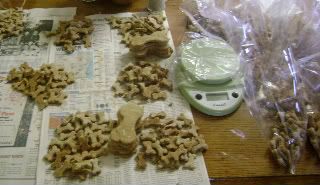 Sorting, counting, and packaging
So if you will be in southcentral Wisconsin this Sunday, July 11, stop in at the Burreson's Foods Grocery Store in Belleville between 10-2 and buy a brat or hot dog lunch, baked goods, and of course, some of Delaney's "Woofin' Good" Doggie Biscuits. The money raised for ASDA will be used to train a service dog for a great little guy in the area with autism.